Department News & Events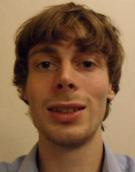 Posted: Monday, 9 June 2014 15:33
Congratulations to Joel, MSc Creative Industries (Computing), who won a £50 Amazon Gift voucher by completing the Computer Labs Survey 2014. Thank you to everyone who completed the survey. A summary will be published soon on the Intranet.

Posted: Sunday, 13 April 2014 15:33
The Foundation Degree in Web Technologies team have successfully placed another student with a London-based web development agency. The student will work with agency for four weeks, with the possibility of more permanent employment in the future should the placement progress satisfactorily. The student will be working on a range of cutting edge projects, using HTML 5, JQuery, JavaScript and PHP. This is the fourth placement with the agency, and the team hope to secure a further two placements in 2013/14.
Posted: Monday, 3 February 2014 11:03
Posted: Monday, 14 October 2013 11:03
BCGES ran two courses in Computer Science Labs in September 2013 - BCGES courses. The labs are available for bookings out of term time, please contact the Admin Team leader.
Posted: Friday, 23 August 2013 19:45
Posted: Friday, 23 August 2013 16:45
Posted: Tuesday, 16 July 2013 09:17
Posted: Friday, 12 July 2013 10:17
Posted: Tuesday, 4 June 2013 15:43
The Foundation Degree in Web Technologies Team has been working over the past months to negotiate work placements with Outlandish Ideas, a major London-based web development and design company. We are now pleased to announce that two FdWT students have been accepted on placements and will commence work in the coming weeks. One student will be working on a charity project; the other student will also be working on a charity project, but will, in addition, be doing paid work for one of the company's clients.
Outlandish were very impressed with the standard of candidate that they interviewed and have expressed a keenness to offer further placements to FdWT once the current placements have run their course.
Posted: Friday, 17 May 2013 11:03