"SAMTLA has potential to open up archives to the public" - British Library
Posted: Monday, 6 November 2017 11:00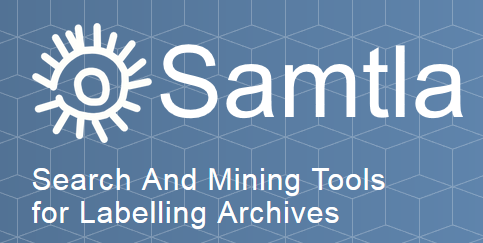 Samtla awarded runner-up in 2017 British Library Labs Competition...
In the recent 2017 British Library Labs Competition, Martyn Harris, Mark Levene and Dell Zhang from Computer Science were awarded the runner-up prize for their Search and Mining Tools for Linguistic Analysis (SAMTLA). Dr Harris said: "SAMTLA is a research environment for digital humanities, which we created in response to a lack of tools for in-depth research of historic texts. In comparison to the most popular general-purpose web search engines like Google and Bing, SAMTLA is a language independent framework that features approximate word and phrase search."
At the awards ceremony, the British Library congratulated the researchers for their innovative design saying: "We have awarded the team the runner-up prize in this year's competition due to the language independent nature of SAMTLA and its potential to open up archives to the public."
Further details will be appearing on the British Library Labs website.