Peng Du
PhD (Thesis: Spectrum-aware Adaptive Communication for the Internet of Things)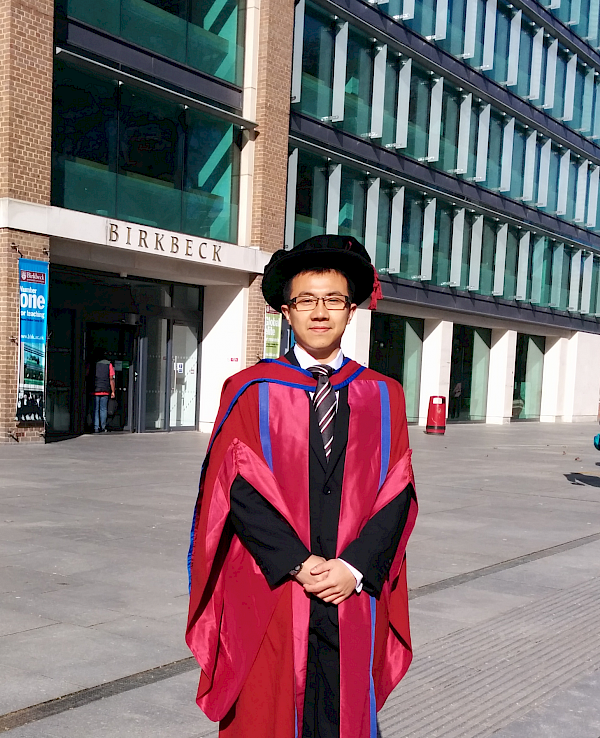 Birkbeck has a diverse group of students and I get to meet people with different personal and professional backgrounds
After graduating from Birkbeck I joined the Institute of Public Safety Research (IPSR) Tsinghua University as a postdoctoral researcher, initially working on IoT technologies for emergency management. Later on my areas of interest expanded to comprehensive technological solutions to public safety and emergency management such as risk monitoring and communication, call-taking & dispatching and emergency operations centres. I am also in the expert working groups for the World Health Organization (WHO), where I am one of the consultants and primary authors for the framework and handbook for public health emergency operations centres.
Current position/job: In addition to my University job, I also work for Beijing GS Technology Co. Ltd. which is a spin-off company of Tsinghua University providing technical solutions to public safety and emergency management. The company is a leading player in China and has developed a global presence in Asia, Latin America, Africa and expanding. My position as regional director involves business planning, project promotion, contract negotiation and key account management for national level projects mostly in regions including Eastern Europe, Central, South and East Asia.
What made you decide to study for a qualification in computing?
Well, I have been working in computing / networking since undergraduate and it seems a natural continuation to me to pursue a PhD.
Why did you choose Birkbeck?
I joined Birkbeck for the "TA package" i.e. being a teaching assistant and PhD candidate at the same time. It was a perfect choice for me as on the one hand I was attracted by the reputation of the faculty and the interesting range of research topics, and on the other, I enjoyed teaching from my previous experience as a part-time TA and the position provides financial support to study and live in London, which is really helpful.
How did your qualification help you in your career?
First of all, a PhD degree is a must to my positions at the institute and the company. And secondly, an in-depth understanding of one of (then) fast-emerging technologies helped my securing a place in the team. Lastly but definitely not the least, the transferrable skills developed during my research allowed me to handle various tasks and problems that I have never encountered before and adapt to different roles and positions quickly.
Did your time at Birkbeck help you in other ways?
The fact Birkbeck has a diverse group of students and I get to meet people with different personal and professional backgrounds was a valuable experience.