Ada Lovelace Day Wikipedia Edit-a-thon
Posted: Thursday, 6 October 2016 08:00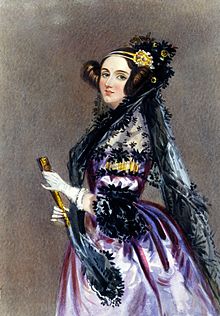 Come and celebrate Ada Lovelace, the founder of analytical computing, and learn new skills. Birkbeck College, Room 151, Tuesday Oct 11, 2016, 2 pm to 5 pm
Ada Lovelace Day (ALD) is an international celebration day to celebrate the achievements of women in science. It aims to increase the profile of women in STEM and, in doing so, create new role models who will encourage more girls into STEM careers and support women already working in STEM.
Come and celebrate Ada Lovelace, the founder of analytical computing, and learn new skills.
The aim of this event is to improve the coverage of women on Wikipedia and also Edit-a-thons improve the quality of the encyclopaedia and help people learn how to edit.
Birkbeck College, Room 151, Tuesday Oct 11, 2016, 2 pm to 5 pm
Open to All: students, staff, and members of Birkbeck, men and women welcome. This is event is organised by the College Athena SWAN SAT.
Although not necessary, if you are planning to attend it would be helpful to send a brief note to George Roussos Enable JavaScript to view protected content.