Department News & Events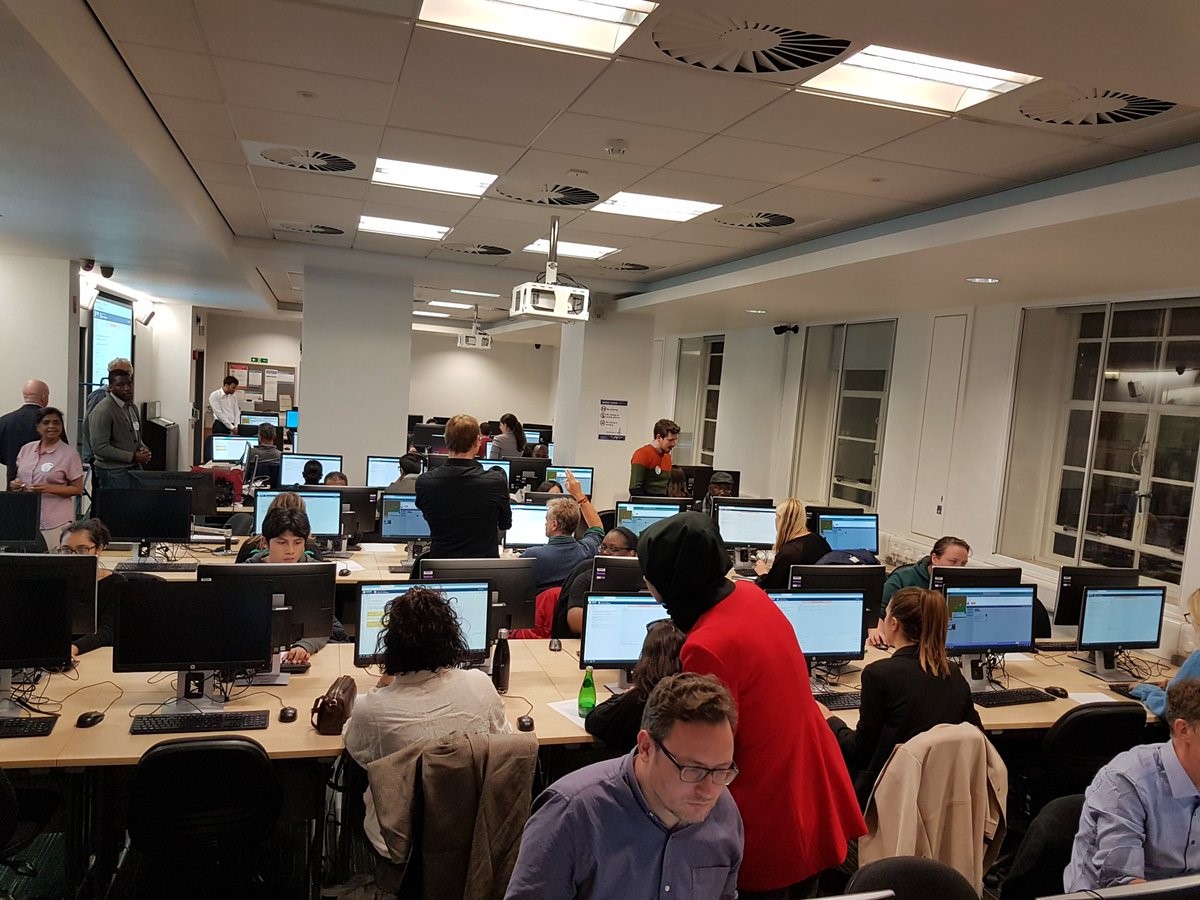 Posted: Wednesday, 6 November 2019 10:00
As part of the EU Code Week an EU Code event took place on 16th October organised by Dr Marija Katic and Emlyn Williams, both of whom are System Analysts/Developers in Birkbeck's ITS department. Several computer science students helped with the event.

Posted: Monday, 5 August 2019 15:00
Lecturer A in Computer Science - closing date 1st October 2019. Full details.
Posted: Monday, 5 August 2019 14:23
Posted: Monday, 5 August 2019 14:14
We are pleased to announce the availability of a PhD studentship in the area of Advanced Database Technologies funded by Neo4j, starting in October 2019. Neo4j are developers the popular Neo4j graph database system and an industry leader in graph data management. Full details
Posted: Wednesday, 10 July 2019 08:00
The next Logic Day organised by London Logic Forum will take place on Wed 17th July in room 151, Main Building, Birkbeck.
Posted: Monday, 24 June 2019 00:00
Congratulations to Hubie Chen whose three papers have been accepted by the prestigious ACM SIGMOD/PODS International Conference on Management of Data June 30 - July 5, 2019 Amsterdam, The Netherlands.
Posted: Tuesday, 11 June 2019 10:00
On Monday June 10th Magda Piatkowska gave an illuminating talk about how the data science is driving "disruption" within the supply side of the BBC i.e. journalists, newsroom etc. The talk is available here on youtube.
Posted: Thursday, 30 May 2019 09:00
Graduate Teaching Assistant (3 years, part-time in conjunction with full-time PhD)
Posted: Thursday, 9 May 2019 08:00
Posted: Tuesday, 19 March 2019 08:00