Jean-Phillipe Chenot
BSc in Computing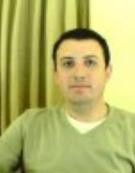 Less than 18 months after completing my degree, I have been offered the role of Head of Product.
Why did you choose to study at Birkbeck?
I chose Birkbeck because it is an evening university that specialises in part-time studies.
As a part of the University of London, I expected a high standard of teaching and was not disappointed. My wife had done her Master's degree there and she was very happy with her experience, and so that was enough recommendation for me!
What was the first job you accepted after graduation?
When I started my computer science degree I was working as a software developer. I then moved to working in product management while studying and, once I finished my degree, I became a product owner for Transport for London.
How did studying at Birkbeck inform your work?
I learned practical and theoretical skills that I was then able to apply immediately at work. It also helped me discover new opportunities that I did not know about initially such as business analysis, project management and management, which helped to influence my future roles.
Please share a project or piece of work you are most proud of.
I am most proud of working on an API (application programming interface) for TfL that will serve as the backbone of the new mobile application. It's in customer pilot, so is currently being tested. It's a very modern piece of software built with the latest Web API and Microsoft Azure Cloud, connecting to all of TfL's internal revenue systems and is extremely secure.
What is the best advice you were given at Birkbeck?
My social and organisational behaviour lecturer told us that to be successful we must not be scared to come out of our comfort zone and challenge ourselves. I have kept this in mind and feel that this is why, less than 18 months after completing my degree, I have been offered the role of Head of Product at Vision Direct (www.visiondirect.co.uk).
What is your best advice for Birkbeck students pursuing a career in computer science?
My advice is go to classes, even when your life commitments make this difficult. I would also recommend making the most of the amazing resources available at the university, especially the library. I have spent countless hours studying there, for both my regular class work and while preparing for my exams
Further information