Foundation Degree in Computing, Information Technology or Web Development
Programme Overview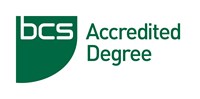 The Foundation Degree aims to develop the knowledge, technical and transferable skills needed by those working in, or seeking to work in, areas related to Computing, Information Technology or Web Development.
There are three available pathways:
Computing

Information Technology

Web Development
The Degree is available in the following formats:
Part-time (October and January start)

Full-time (October start)
The full-time degree runs over two years, and the part-time degree runs over three years.
A common first year for all three pathways covers: programming, web development, database development, mathematics, information systems and teamwork skills. In subsequent years, the Computing pathway covers computer networking, programming and algorithms. The IT pathway covers web programming and E-business. The Web Technologies pathway covers web development using current web standards and open source technologies.
Options include: Mobile Application Development, Building Web Applications using PHP and SQL, Web Data with XML, JSON and Ajax.
Programming and mark-up languages covered include: HTML, XML, CSS, Java, Python, JavaScript, jQuery, PHP.
Students successfully completing the FdSc are automatically guaranteed a place on the BSc Information Technology.
The programme is designed to equip students with the practical and transferable skills required by today's employers in the IT sector. It provides the necessary academic and theoretical knowledge to allow you to continue, if desired, on to the BSc Information Technology.
To equip students with a comprehensive and up-to-date range of skills in the area of computing, IT, and web development that will enable them to maximize their employability in the IT and related sectors.
To provide students with the opportunities to put skills and knowledge into practice in a work-related context.
To provide students with an appropriate theoretical framework that will underpin the practical skills developed on the Degree.
To encourage students to think critically.
To enhance the employability of graduates by providing them with a range of transferable skills applicable to the work environment.
To prepare students for study at higher levels through the teaching of an extensive range of academic skills and subject knowledge.
Part-time
Most applicants are offered a place based on the information in their application form. In some cases, however, applicants will be asked to attend a selection evening.
Selection evenings are held throughout the year, and comprise of short tests in Maths and English skills (sample maths test).
Full-time
English, Welsh and Northern Irish Qualifications (A-level grades): at least 64 UCAS points. At least four GCSEs with at least a C grade in each, including mathematics and English.
Scottish Qualifications: at least 64 UCAS points. At least four GCSEs with at least a C grade in each, including mathematics and English.
Access Qualifications: Access to HE (including Scottish Access) 60 credits required, including at least 45 credits at level 3. Grade required: pass overall. Kite-marked and Open College Network validated courses will be considered.
Part time
You will be expected to attend two evenings per week (6pm to 9pm) during term time. October - July.
Full time
You will be expected to attend three days per week (mixture of daytime and evening teaching) during term time. October - July.
See schedule in Downloads.
Part-time
All part-time applications should be made directly to the College using the links above.
Full-time
All applications must be made through UCAS
International students: Please note that Birkbeck is unable to provide Tier 4 visa sponsorship for students on this programme. In order to be eligible for entry onto this course, you will need to hold a valid UK visa before applying.
We offer a comprehensive package of student support throughout the duration of the FdSc Programme. This includes:
Personal (academic) tutor
Careers service
Childminding service
Student Union
Wellbeing support
Disability and Dyslexia Support
Counselling
Mental Health
The FdSc develops knowledge, technical skills and self-directed learning skills appropriate for those working in areas affected by rapidly changing information technology. These skills are essential for successful careers in Computing, Information Technology and Web Development. The FdSc offers advanced modules in common with our BSc and IT Applications programmes.
To gain the FdSc, you will need to successfully complete modules totalling 240 CATS points. All modules, unless stated otherwise, are half modules (15 CATS points).
Optional (depending on pathway)