Research
LKL Research Themes

Automating support for learning, collaboration and knowledge building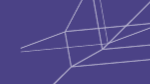 New digital technologies and media are giving rise to increasing volumes and varieties of information, presenting new opportunities for learning and knowledge. We seek to make this information more useful by researching and developing techniques for managing, integrating and personalising it. We are designing, building and critically evaluating systems that help people to understand the mass of information that surrounds them, and to generate knowledge from this information. We seek to model and deploy the intelligence and knowledge that enables computing systems to provide personalised support to learners for the range of activities they engage in, individually or collaboratively.
Understanding how digital technologies and media affect educational practice, work, culture and society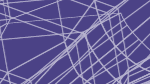 We are investigating and evaluating the cultural forms and modes of engagement between people and ideas that are fostered by the digital world, to understand the implications for formal and informal learning. We are designing technology and media-enhanced approaches to learning, including innovative uses of ambient, immersive and mobile technologies. We are exploring the differences between ënewí and ëolderí media. We are analysing how children and adults use media in different contexts and how they learn in and from these new environments.
Developing innovative methodologies for investigation of the use and effect of digital technologies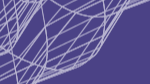 To optimise the use of digital technologies for learning, we are developing and applying methodologies which match the complexity of a field that must use the science of human learning in order to inform the design and evaluation of digital environments and systems.
Research Projects
A Course Resource Appraisal Model: Modelling teaching costs & learning benefits in blended teaching
A space travel games construction kit
An Interoperable and Cognitive Wireless Sensor Network
APT STAIRS
ASSIST
Augmented Reality
AutoMed
Behavioural genetics-inspired framework for learning
BioMap
Bridges London Conference 2006
Camcorder Cultures
CHICAM
Children's Playground Games and Songs in the New Media Age
Civicweb
Classification using Discernibility
Classification-based Search
Clustering for Large-scale Social Networks
CoMo: Supporting collaborative group work using mobile phones in distance education
Computational Logic of Euclidean Spaces
Cornerstone Maths
CPD of Postgraduate Medical Trainers' Technology Enhanced Learning Design Expertise
Data Integration in Dataspaces
Database Query Optimisation Under Uncertainty
Designing for technology-enhanced learning in museums
Designing Tangibles for Learning
Digital interventions for dyscalculia and low numeracy
Digital technology, learning and 'game formats'
e-Science Usability
e-Teacher
ECHOES
ECHOES II
Educaunet
Elluminate 2010 Center of Excellence
ePALS
Escalation
Evaluation of the Home Access Programme
ExODA: Integrating Description Logics and Database Technologies for Expressive Ontology-Based Data Access
Exploring a goal orientated approach to learner modelling and metacognitive software scaffolding
Finding and Summarizing Answers from Online Communities
Flexible Querying and Integration of Linked Data
Flexible Querying of Network-Structured Data
Flexible Querying of Semi-Structured Data
FLIP Learning (Flexible, Intelligent and Personalised Learning)
Foresight 2030
From Pedagogic Research to Embedded e-Learning: PREEL
Genetic Programming Representations for Complex Systems Modelling
GeoSciTeach
Homework
How I Learn How I Learn
iBand
iClass
ICT and Adult literacy and numeracy
Integrated Institutional Technologies for Learning, Teaching and Management
Intelligent Support for Mathematical Generalisation II
iSPIDER ñ A Pilot Grid for Integrative Proteomics
iTalk2Learn: Talk, Tutor, Explore, Learn
ITL Research UK
Kaleidoscope
Learner voice and technology: 7 to 11
Learning Design Support Environment for Lecturers
Learning from Online Worlds; Teaching in Second Life
Learning Patterns
Learning Skills for Science (LSS): An Evaluation
Learning Technologies Unit
Learning to Innovate
LIBE: Supporting Lifelong Learning with Inquiry-Based Education
LifeLong Learning in London for All
LKL Maths-Art Seminars
Making Games
Making Playful Learning Visible
Maths teacher networks - an assessment of networks stimulated and supported by the NCETM
Meaningful mining and visualisation of data from RSS feeds
Mediappro
MediaRelate
Metafora: Learning to learn together
Micros in schools
MIDAS: Methodological Innovation in Digital Arts and Social Science
MiGen: Intelligent Support for Mathematical Generalisation
Mobile Learning for Formative Assessment & Reflective Practice in Postgraduate Medical Education
MODE: Multimodal methodologies for digital environments
Modelling of Self-Control
MoSAIC: Models for Synchronous Audiographic Interactive Conferencing
MyPlan
NEXT-TELL
Pedagogic Planner
Personalisation of Web Search Results
Pervasive Navigation
Philosophy of Technology Enhanced Learning
ProCeSS
ProCeSS Envelopes for Cement-based Stabilisation/ Solidification
Quality-driven Heterogenous Data Integration
Reliable XML Message Management for Web Services
ReMATH: Representing mathematics with digital media
Rhetorics of creativity: From theory to practice
Robust and Real-Time Event Detection in Wireless Sensor Networks (RED-WSN)
SCARLET - Scaffolding Rich Learning Experiences through Technology
ScratchMaths: Supporting Computational and Mathematical Thinking through Programming
Sensory Threads
Serious Games ñ Engaging Training Solutions
Share-IT: School-Home Autism Research Environment through Intelligent Technologies
Snout
SPOT ON Project: Exploring new technology for embodied and kinaesthetic learning
SPOT Turtles: A Next-generation Approach for the Kinaesthetic Learning of Geometry
SUPERCOMET, SUPERCOMET 2 & MOSEM
Taking on the Teenagers
Teachers as Media Producers in Virtual Classrooms
Techno-mathematical Literacies in the Workplace
Textuality and video games Interactivity, narrative space and role play
The Learning Designer Building Community Knowledge
The museum, the exhibitions, and the visitors: Interactive digital communication
The place of distance education within the student lifeworld: a study of international distance lear
TQEF Projects
Training Community Health Workers in Kenya
Training young Adult's Regulation of emotions and Development of social Interaction Skills
Transport Information Monitoring Environment ñ Event Architecture and Context Management
Ubicomp Navigation
VESEL: Village e-science for Life
Visitor-constructed museum trails
Weaving Communities of Practice
Web2.0 Technologies for Learning at Key stages 3 and 4
WebLabs: new representational infrastructures for e-learning